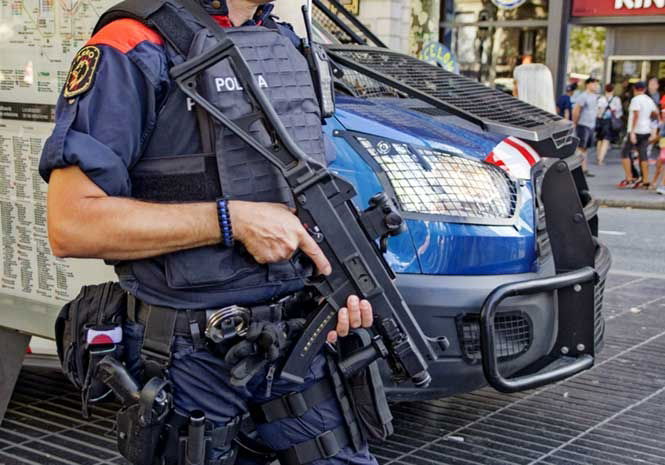 POLICE in Barcelona have asked the public to exercise 'extreme caution these next days' following the theft of a truck from near the city.
Large crowds of people are expected on the streets of Catalan city this weekend for the annual carnival.
The Mossos d'Esquadra police force issued the warning after a 3.5 tonne vehicle was stolen from an industrial warehouse in Castellbisbal, to the west of Barcelona, sometime between Sunday and Monday.
The Catalan police have asked that the information is 'disseminated as soon as possible'.
Last year the city was the scene of the horrific van attack when pedestrians were mown down and killed on the busy La Rambla shopping street.
Spain is currently at level 4 for anti-terrorist alerts – the highest level being 5.