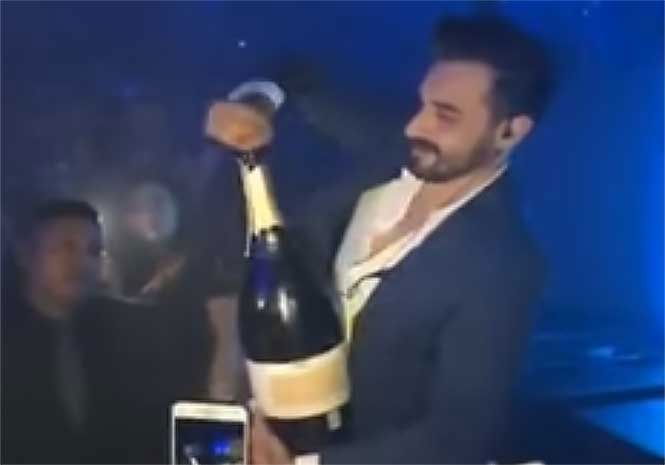 ONLOOKERS watched in horror as a man dropped a huge bottle of champagne, worth up to €35,000 on the floor of a club on the Spanish holiday party island of Ibiza.
A video of his embarrassing moment has now gone viral on social media with more the 2million views on YouTube.
The 14-second clip shows the man, smartly dressed in a suit, struggling to open the bottle before it slips from his hands and smashes on the floor showering everyone in fizz.
A magnum of champagne can cost up to €35,000 in high-end clubs on the island.