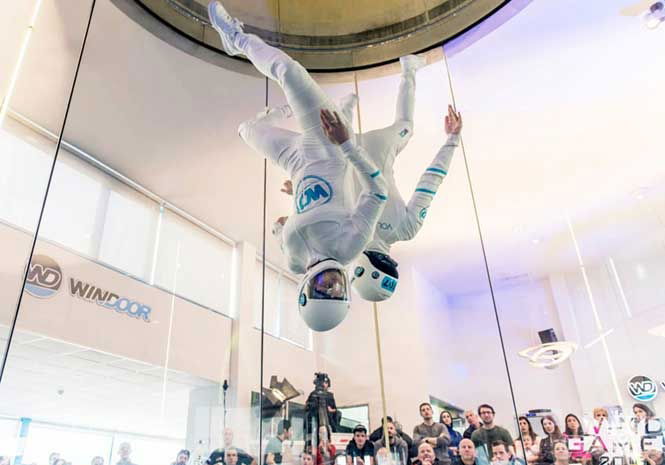 INDOOR skydivers from around the world were flying high at the 2018 Windoor Wind Games in Girona, Spain at the weekend.
Spectators were blown away by the athletes who took part in the event at Windoor; the first vertical wind tunnel in Spain at Empuriabrava.
The event first took place in 2014 and now consists of five disciplines. The games were created in order to promote indoor flying as a sport.
The sport has its own national federation in Spain.
There are five disciplines in the Wind Games, which are divided into two main groups:
Static Disciplines
FS: 4 fliers performing their moves horizontally in the lower half of the tunnel.
VFS: 4 fliers, making their moves while holding a vertical position in the lower half of the tunnel.
Dynamic Disciplines
Freestyle – the most artistic discipline
Solo freestyle
Junior freestyle
SPEED RACES
SOLO SPEED (one competitor)
4 SPEED (four competitors)
2 WAY DYNAMIC is a blend of Speed and Freestyle techniques.
Singaporean indoor skydiver Kyra Poh bagged another two gold medals at the 2018 event matching her haul from last year's games.