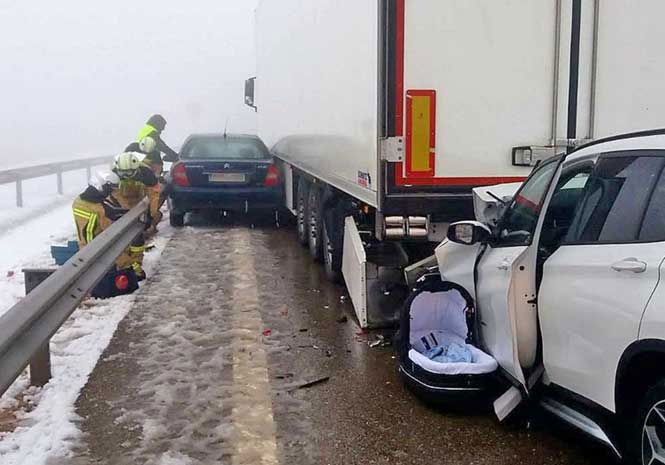 A WOMAN and her young baby have died and seven people were injured in a multi-vehicle crash in difficult winter driving conditions on a motorway in Spain.
The accident happened on the A-23 in northeastern Spain's Aragon region when two heavy goods vehicles and at least five cars travelling in the direction Zaragoza were involved in a chain of collisions.
The two deceased were travelling in an SUV that hit one of the lorries, according to the Diputación de Zaragoza.
Some of the injured had to be cut free by firefighters before being transferred to hospital.