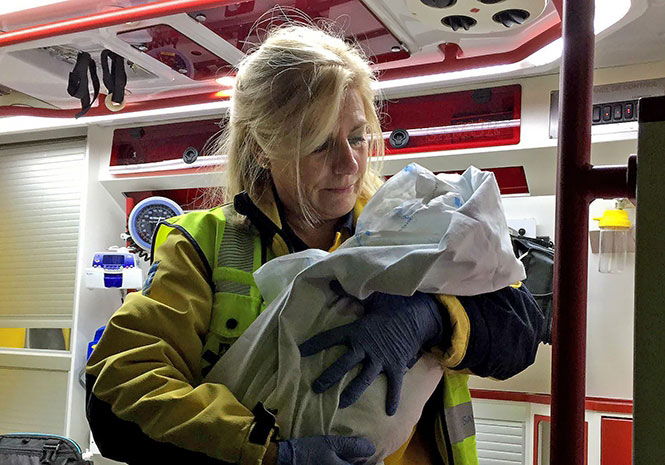 NATIONAL POLICE officers in Spain have arrested a 21-year-woman for allegedly abandoning a three-day-old baby in the doorway of a church in Madrid.
Emergency services said the Paraguayan mother had left her baby on a step at the side door of the Santa María Micaela y San Enrique church in the Tetuan district of the Spanish capital.
A person walking in the area spotted the little girl and alerted people inside the church who wrapped her in warm clothes to protect her from the low temperature.
A spokesman for Emergencias Madrid said that the baby was dressed, had a good skin colour and good temperature
After an assessment by paramedics at the scene she was transferred to hospital in La Paz.