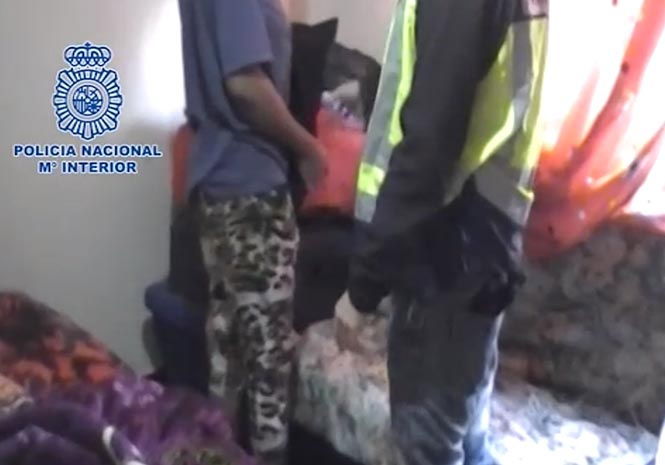 A GROUP of 16 women forced to prostitute themselves in northern Spain after being brainwashed by voodoo shamans have been freed.
Eleven Nigerian man have been held as investigators probe the case.
Aged between 17 and 24, the sex slaves were reportedly groomed in Benin City, Nigeria, with gang ringleaders promising them a better life in Spain.
But after agreeing to make the journey, they were taken to see a voodoo witch doctor and subjected to a 'juju' ritual during which parts of their bodies were smothered in animal blood before they were threatened with death or infertility if they failed to obey the traffickers.
They were then taken to Libya and transported to Italy by boat, during which time they were repeatedly raped, according to a police statement.
Once in Europe they were placed in refugee camps before being rounded up by a member of the gang and driven to Spain, where they visited a second witch doctor for further indoctrination, later seeing him on a weekly basis.
Once the rituals were complete, the women were slapped with debts of €40-60,000 which they were forced to repay over several years by working as prostitutes.
Detectives said that the victims' were so afraid of their captors that obtaining coherent testimony was 'very difficult.'
It took two years to convince one of them to speak on the record, with eight others later coming forward.
The case remains open since at least eight other women have been identified but continue to work the streets, while the gang is linked to similar operations in Italy, Germany and Denmark.
Human trafficking for sexual exploitation is thought to be worth at least €5 million per year in Spain.