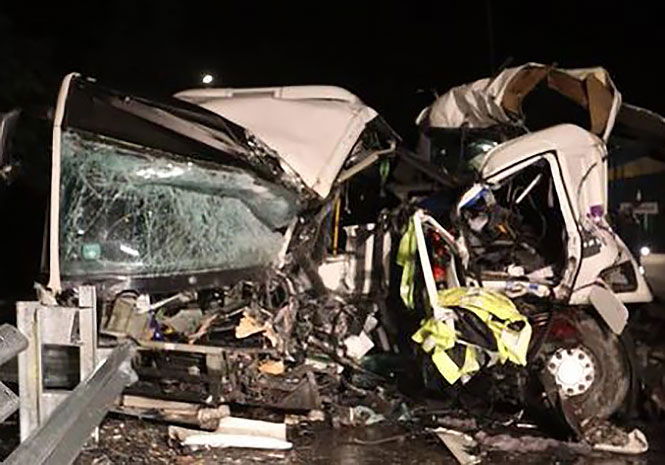 DRIVERS of two vehicles have died in a serious road traffic accident in Spain's Basque Country today.
The bus and lorry crashed, head-on, in Galdakao in the province of Vizcaya this morning.
No passengers were on the bus that was travelling on the N-240 at km55.
Both men, aged 41 and 31-years-old, were trapped in their cabs and had to be cut free by firefighters but both were certified dead at the scene.