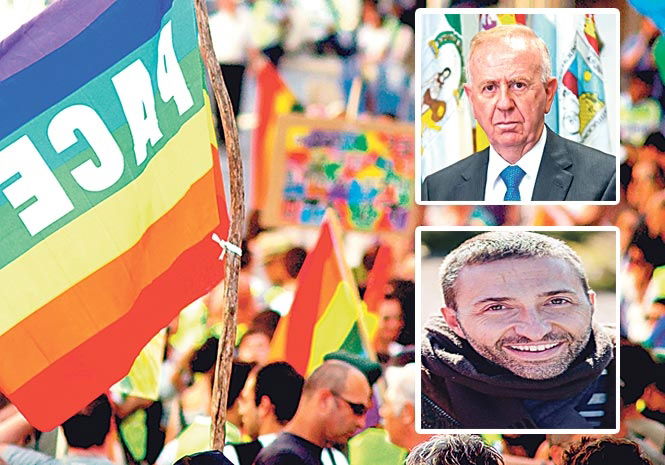 A CONSERVATIVE politician has been slammed after he hit out at LGBTQ+ tourism on the Costa del Sol.
The controversy comes after the opposition Popular Party (PP) in Torremolinos referred to the sector as 'cheap and nasty' in a press release, slamming the 'low rent gay tourism that scares away families and repulses serious and formal gays.'
And the comments sparked outrage after the statement – attributed to ex-mayor Pedro Fernandez Montes – was posted on social media.
Speaking exclusively to the Euro Weekly News, President of the Arco Iris (Rainbow) foundation Gonzalo Serrano said: "I am glad this man is no longer mayor.
"We are gutted because we know there are open-minded people in his party, but he continues as the public face."
Mr Montes took to Facebook to respond to the critics, pointing out that "in 2015 I had three gay councillors," before launching into a fresh attack.
"At the recent FITUR [tourism] fair in Madrid gay tourism was the only thing the council bothered promoting… we should promote all kinds of tourism and always aim for the middle or higher classes," he wrote, triggering a second wave of fury.
But Mr Serrano responded: "That is ridiculous, we are all the same no matter how much money we have… I seriously hope he leaves office soon"
It is not the first time that the PP has been accused of homophobia, with a Montes-led council having railed against the Pride event for years. In 2014, the council banned use of the central Plaza de la Nogalera for LGBTQ+ events due to a nearby children's playground, stating that the square "has no association with any particular sexual option."
Having ruled with an absolute majority for a decade, the PP lost the 2015 local election to the socialist PSOE party, which immediately announced the town to be 'gay friendly.'
The move has seen Torremolinos establish itself as one of the country's top LGBTQ+ resorts, with thousands of revellers flocking to an annual series of themed events including Gay Pride and Mad Bear Beach.