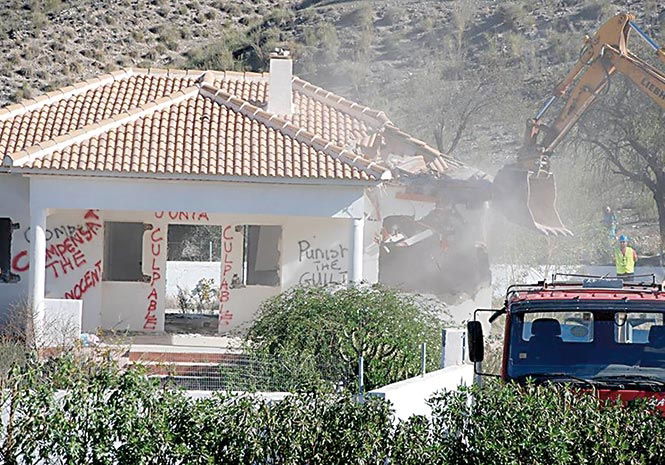 SAVE OUR HOMES AXARQUIA (SOHA) has been fighting for homeowners' rights for 10 years.
The association, which aims to protect houses from demolition, has recently achieved one of its biggest long-term aims, bringing more than 25,000 homes onto the list of legally-built properties and preventing them from being demolished.
SOHA's president, Philip Smalley, explained the change had come about through years of "hard work," adding it was a result "that many non-members of the association, Spanish and foreign, have benefited from being able to sell their properties."
Speaking exclusively to the Euro Weekly News, he explained the organisation's 10th anniversary was no cause for celebration though, instead saying, "the authorities should hang their heads in shame that we are even now still in existence."
Smalley explained one of the group's largest achievements was to reform part of the Code to ensure any homes subject to a demolition order could not be destroyed more than five years after the property was deemed illegal.
This means after October 2020 councils will no longer be able to destroy any properties judged to be illegal prior to October 2015.  Smalley added, "After that period, the owner will be able to benefit from the Out-of-Order Assimilate."
The president told the Euro Weekly News homeowners were often unaware of the legal situation surrounding their home, explaining, "They believe that because they have all their paperwork and no action has been taken against them to date they are legal."