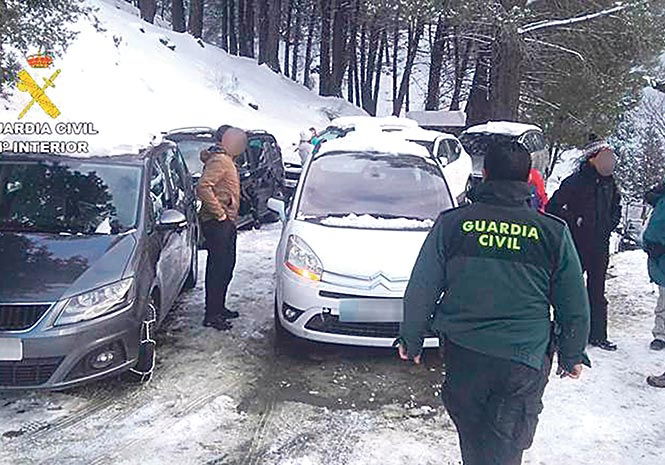 THIRTY-SEVEN people who were trapped after a snow storm have been rescued by emergency services.
The group, which included 19 children, were staying in the Ubeire shelter near Fiñana when 20cm of snow fell during the night of Saturday January 27.
Emergency services were alerted after receiving a call in the afternoon on Sunday. Local Police, Guardia Civil officers and council workers then went to the shelter in 4×4 vehicles.
Officers had to travel for a kilometre on foot to get to the group due to the amount of snow, according to reports. 
Police and council workers found the group in good health when they reached the shelter. They were then taken back to the vehicles on foot and driven to Fiñana.