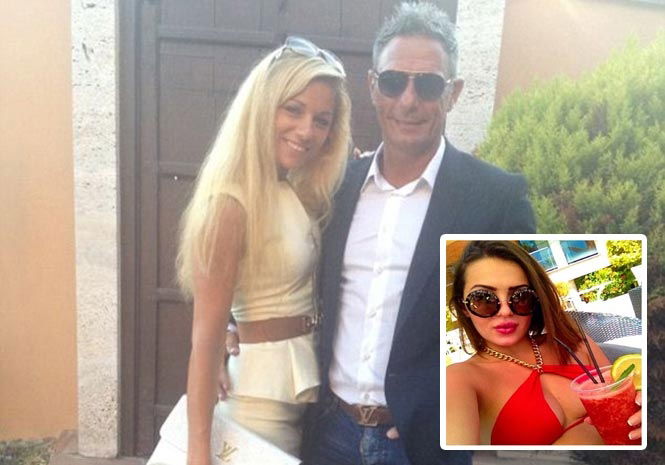 A COSTA DEL SOL murder case has featured in a UK television documentary.
Speaking to Channel 5 for their new series Murder in Paradise, the sister of murdered British millionaire Andrew Bush spoke of his family's heartbreak and how she believes his ex-girlfriend deserves the death sentence for killing him.
The 48-year-old from Bristol – a jeweller and pawn broker known to clients as The King of Bling – was gunned down as he arrived at his rented Estepona villa with Russian lover Maria Korotaeva, then 23.
He was shot three times by Slovakian swimwear model and ex-partner Mayka Marica Kukucova, now 28, who was in 2016 convicted to 15 years in prison for his murder.
The sentence was later reduced to 13 years and nine months following an appeal, and Mr Bush's family have since been unable to repatriate his body due to legal complications.
But his sister Rachel does not think the ruling is sufficient as she told film makers: "She does not deserve to live.
"All she was interested in was money," she added. "She would act like a spoiled little child, it was embarrassing."
And when Mr Bush left her after a two-year relationship, she became increasingly unstable.
"She was like a bunny boiler… It was what she was," said Ms. Bush.
Kukucova later broke into Mr Bush's villa and lay in wait for him, before shooting him three times as his new girlfriend sat outside in his car.
She tried to fool detectives by placing the gun in his hand, told Ms. Korotaeva that he was waiting for her, and fled to Slovakia in his Hummer before turning herself in four days later.
She claimed that she acted in self-defence throughout the trial in Malaga, but Psychologist Emma Kenny – speaking on the documentary – thinks she was acting in revenge.
"Shooting your ex-partner because he has a new girlfriend seems completely outside of the norms or real behaviour of course.
"But actually when you think you have had your whole life stolen by somebody else, the pain that you have been given because this person rejected you, you are actually just trying to address the balance.
"That is the extreme example of intense jealousy; that you would rather murder and spend time in prison than allow them to live freely."
The documentary Murder in Paradise is available via Channel 5's My5Player.
Mayka Marica Kukucova