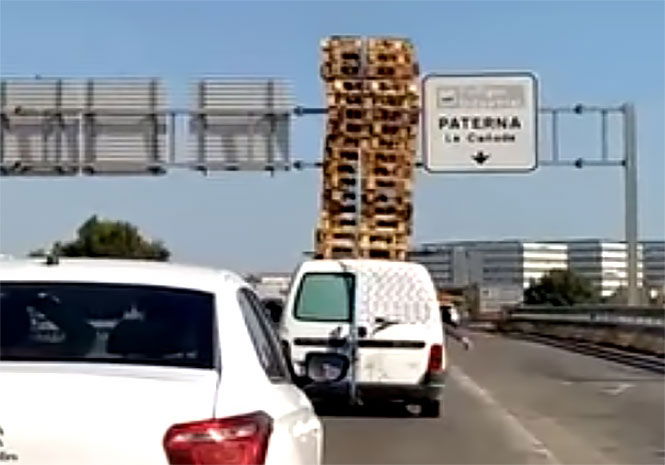 LOCAL POLICE have identified the driver of a white van that was filmed stacked high with wooden pallets on its roof in Spain.
Juan Antonio Sagredo, the town mayor of Paterna near Valencia had earlier put out an appeal to find the driver after he was videoed by another motorist following behind the unstable vehicle.
The mayor said, "I have instructed local police to report the driver for this recklessness which took place in our municipality.
"He's endangered other road users. I ask you all to be sensible at the wheel."
The van driver could now face a €1,000 fine.