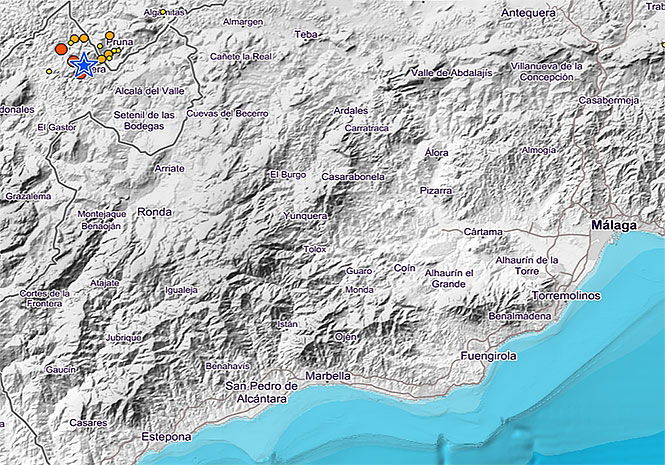 AN earthquake with a magnitude 3.4 on the Richter scale was felt in southern Spain yesterday (Tuesday), one of nine in less than a day.
The quake was felt 'very slightly' in the town of Olvera in the province of Cadiz in Andalucia according to Local Police.
Spain's National Geographic Institute said the seismic event had its epicentre just west of the town at a depth of 11 kilometres.
The 112 Andalaucia emergency control centre said it had not received any reports of material damage or any injuries.
Soon afterwards two more, much smaller, tremors were recorded in nearby Pruna in the neighbouring province of Sevilla with a magnitude 2.2 and 1.7 on the Richter scale.
Just a day earlier Olvera was also the epicentre for two quakes measuring 3.1 and 3.3.
Yesterday evening four earthquakes were recorded in the Alboran Sea, south of the Costa del Sol with magntitudes of 2.3, 2.4, 2.6 and 3.0.
And in the early hours of this morning two more quakes were recorded in Olvera (Cadiz) with magnitudes of 1.8 and 1.9.