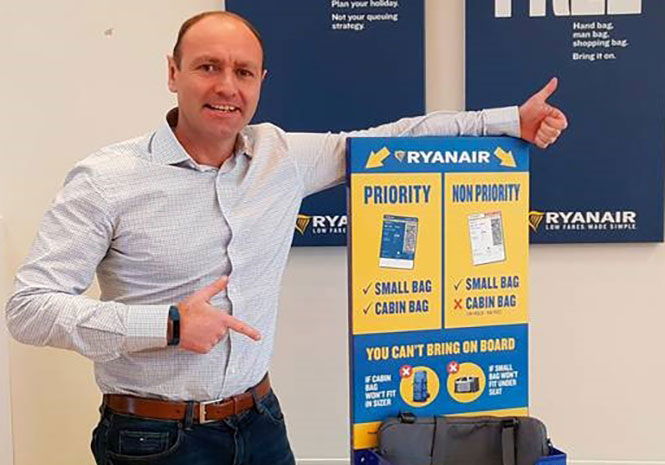 RYANAIR passengers who pay extra to reserve front row and exit-aisle seats with more legroom will no longer receive priority boarding as part of their purchase the low-cost carrier has confirmed.
The move means that the cost of the seats has effectively risen by €/£5 if customers want to enjoy the benefits previously offered.
"We amended our seating structure last year, whereby Priority Boarding is now only a standalone product," said Kenny Jacobs, Ryanair's Chief Marketing Officer.
"The change was made as part of our rebranded Plus products, which were widely communicated."
Since January 15, only customers who pay the €/£5 Priority Boarding fee (including Plus, Flexi Plus & Family Plus) can take two carry-on bags onto the aircraft.
The Irish carrier has also confirmed that it will sell priority boarding for a maximum of 110 seats out of the 189 available on its planes.
'Non-priority' customers, including those who have paid to reserve seats, have to check larger, 10kg carry-on bags into the hold for free.
However, they can still carry one smaller piece of hand luggage on board, as long as it fits beneath the seat in front of them.
Ryanair claims its new baggage policy has been 'going smoothly'.