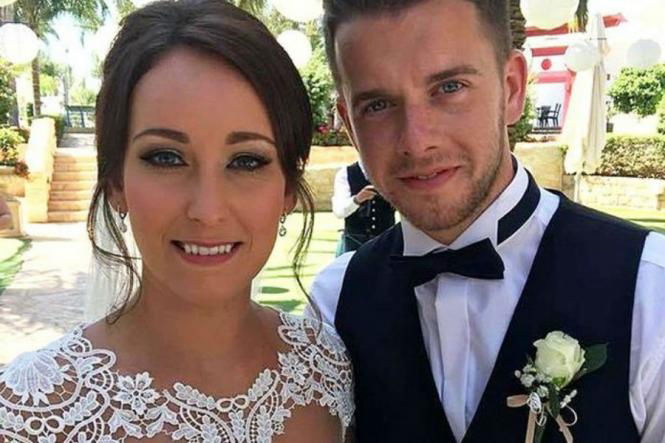 NO-ONE is likely to face disciplinary action after claims that the clothes Kirsty Maxwell was wearing when she died in Spain had been 'thrown out' without proper DNA testing.
Kirsty plunged to her death from the tenth floor of an apartment complex in Benidorm on the Costa Blanca in April last year.
The holiday apartment in Benidorm was occupied by five British bodybuilders from Nottingham who are all back in the UK as investigations into Kirsty's death continue.
The family had repeatedly asked the Spanish authorities what happened to the pink t-shirt and denim skirt the 27-year-old was wearing on the night of her death.
Husband Adam said the clothing had been 'thrown out' without proper DNA testing that could have provided clues.
"It's very sad and shocking and another let down by the Spanish police.
"The clothing was a massive line of inquiry and the news is very upsetting and disappointing.
Ex-cop and private investigator David Swindle said, "The clothing worn by Kirsty was not tested for DNA and was destroyed by the Spanish forensic pathology department.
"It's shocking there has been irretrievable loss of evidence.
"It's a reckless act."
There are no national guidelines to regulate what evidence should be collected, tested and retained following any suspicious death in Spain.
RELATED – Kirsty Maxwell balcony fall death