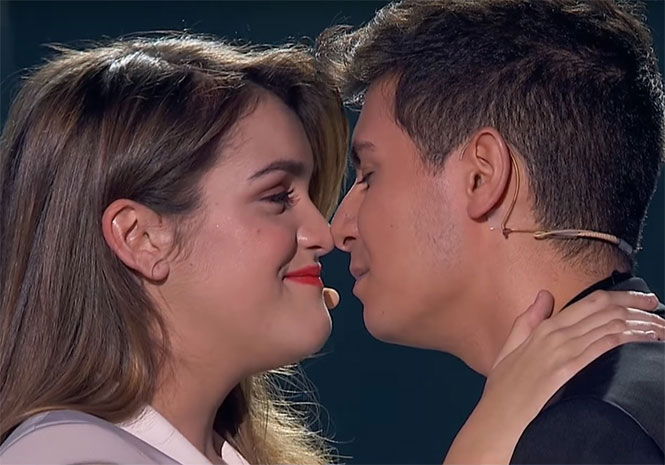 TU CANCION, by Alfred y Amaia, has been selected as Spain's heart-warming entry in Eurovision 2018.
The couple will represent their country in the annual song contest, that viewers either love or hate, in Lisbon on May 12.
They will hope to overturn Spain's dismal performance in 2017 when "Do It For Your Lover" performed by Manel Navarro ended in twenty-sixth place – and last.
Composed by Raul Gomez, this year's song was specially written for the duo and the chemistry between them is clear.
Spanish broadcaster TVE used the ninth series of reality television talent competition Operacion Triunfo to select the winning song.
Spain has won the contest on two occasions: in 1968 with the song "La, la, la" performed by Massiel and in 1969 with the song "Vivo Cantando" performed by Salomé, the latter in a four-way tie with France, the Netherlands and the United Kingdom.