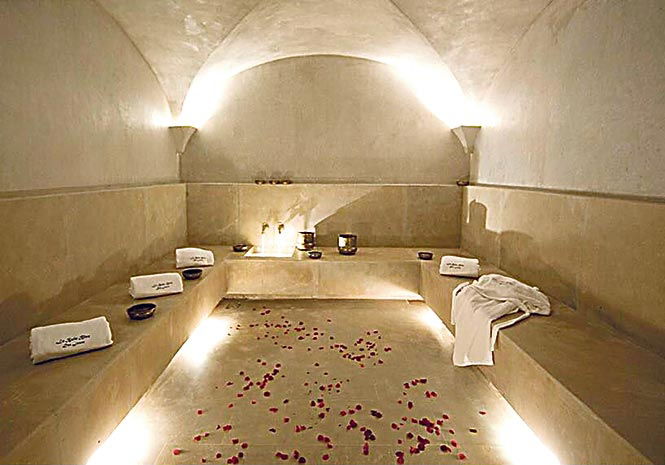 SAUNABRICK is a company located in Fuengirola which, for more than 30 years, has been dedicated to the manufacture of Finnish saunas which please the highest expectations of their customers.
At Saunabrick they offer a wide range of services and one of their featured specialities is the supply and installation of Finnish saunas, spas and hydro massage systems which can benefit the body by assisting in physical and mental balance.
The purpose of a Finnish sauna is to administer heat to the body in a healthy way, producing transpiration for therapeutic purposes.
Saunabrick's Finnish saunas will help your heart rate, eliminate toxins and relieve the pain caused by daily stress and a number of various conditions.
The spa is the best option to enjoy a moment of relaxation in your home. With the installation of a spa or hydro massage you will achieve an intense relaxation, stimulating the production of endorphins that will help to obtain a restful sleep combating insomnia and nervous tension.
The Hammam, a Turkish or steam bath is another of their quality products.
As with the steam baths you will find a feeling of extra relaxation as well as rejuvenation of the skin or the clearing of the respiratory tract which is ideal for pulmonary infections.
In addition to these services, they also offer the manufacture of pergolas, which will bring to your home a unique elegance and character.
Another option is the installation of radiant floors, wood stoves and infrared cabinets, all thoughtfully designed for the welfare and comfort of your family at home.
The management of Saunabrick believes that the company stands out as it offers a completely personalised service, advising clients in the most honest way as to the most appropriate options for their needs.
Everything that comes from Saunabrick is made to measure by human hands and equipment guaranteeing that the best brands in the market are on offer, thus ensuring the highest satisfaction of customers, because 'Your well-being is their objective'.
The entire range of services is available to clients throughout Andalucia.
You can discuss all of your needs and view a range of the different options available by visiting Saunabrick at Calle Rio Benamargosa 9, Fuengirola from 10am to 2pm and 4.30pm to 7.30pm. Contact telephone number is – 952 479 582 or visit: www.saunabrick.com online. You can also email info@saunabrick.com for details.