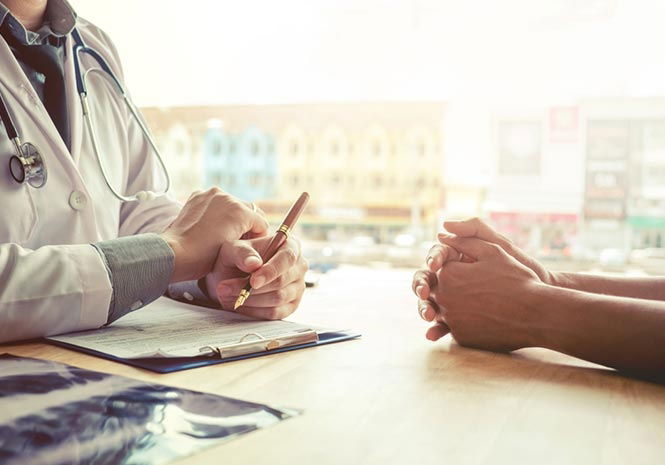 The Health Premium Services card includes a limited flat-rate ambulance and home healthcare service for just 150 euros a year     
Torrevieja, 24th of January, 2017. Hospital Quirónsalud Torrevieja is implementing a pioneering home healthcare service aimed especially to attend the needs of international residents in the Vega Baja. This service is offered by the Health Premium Services card and revolutionises private healthcare models as it offers exclusive, high quality assistance from Quirónsalud, the leading company in social and healthcare services in Spain and a benchmark company in Europe.
This new personalized service by an international medical team made up of an ambulance service, doctors, and nurses is delivered in the comfort of your home. It also includes the care of international health personnel who speak various languages, and priority service for medical appointments. Card holders will have access to all the benefits Hospital Quirónsalud Torrevieja offers, such as a whole range of medical specialities that assure the comprehensive treatment of each patient, and agreements with all national and international insurance and travel companies.
Limited flat-rate service
The new medical Health Premium Services offers a limited annual flat-rate charge for ambulance services, medical care and nurse care:
Ambulance service (12 transfers)
Home medical healthcare service (5 visits)
Home nursing care service (12 visits)
Priority service for medical appointments
10% discount on all private medical and surgical services
Access to the prevention campaign program
Care of international health personnel who speak languages
Free benefits
Management of appointments and digital Access to your clinical reports from the comfort of your home through the Patient Portal
Preferential admission service
Hospital Quirónsalud Torrevieja has been recognised as the best hospital within the public and private network of the Alicante Province, and best private hospital in the Valencian Community for the second year running, by the Index of Hospital Excellence from the Spanish Coordenadas Institute. It also received recognition for being "Highly Recommended" in the category of Best International Hospital from all over the world at the IMTJ Medical Travel Awards 2017.
About Quirónsalud
Quirónsalud is the most important hospital group in Spain, and the third largest in Europe. It can be found in 13 autonomous communities in Spain, has state-of-the-art technology and offers over 6,500 beds in more than 100 healthcare centres, such as Fundación Jiménez Díaz, Hospital Universitario Quirónsalud Madrid, Hospital Universitario Dexeus, Ruber, Centro Médico Teknon, Hospital La Luz, Policlínica de Guipúzcoa, Hospital Quirónsalud Valencia, etc., as well as a huge team of highly qualified professionals of international prestige.
We promote teaching (seven of our centres are university hospitals) and medical and scientific research (we run the FJD [Spanish acronym, Jiménez Díaz Foundation] Instituto de Investigación Sanitaria [Healthcare Research Institute], the only private research centre licensed by the Secretaría de Estado de Investigación, Desarrollo e Innovación [Ministry for Research, Development and Innovation]).
Likewise, our healthcare service is organised in units and crosscutting networks that allow for the optimisation of accumulated experience at difference centres, and the clinical application of our research. Currently, Quirónsalud is developing many research projects across Spain, and many of its healthcare centres carry out cutting edge work in this field, as pioneers in different specialisations such as radiology, cardiology, endocrinology, gynaecology, neurology, oncology and sports medicine, among others.