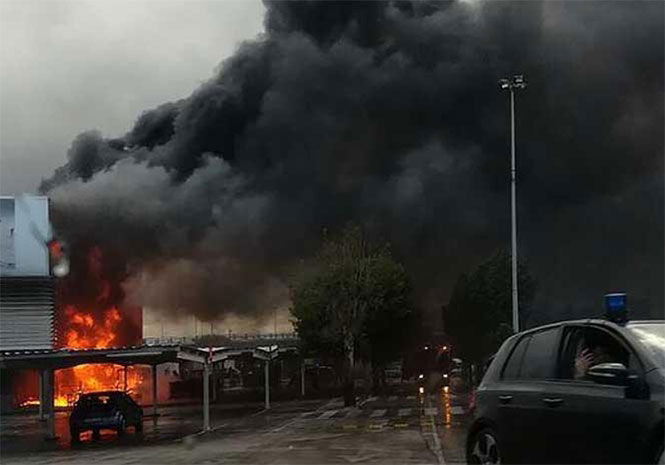 POLICE have arrested a 15-year-old boy for allegedly starting a fire that gutted the frontage of a Carrefour store on the Costa del Sol.
A 13-year-old boy was also questioned about the fire at the Malaga Alameda supermarket but cannot be charged because of his age.
It is claimed the pair filmed the fire and shared videos on social media networks before immediately deleting them.
But the National Police have seized footage from a mobile phone showing one of them with a lighter in their hand in the area where shopping trolleys are stored and where the blaze started.
The fire affected the main façade of the building and a gym located in the entrance mall to the store.
RELATED: Major fire at Carrefour store on Costa del Sol