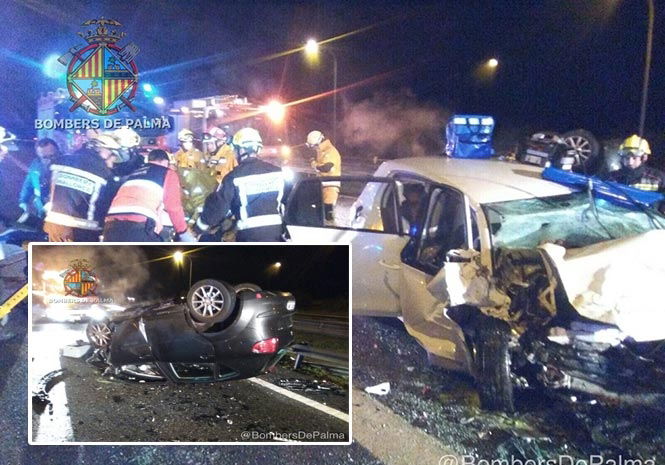 THE driver who caused a fatal car crash by driving the wrong way on a motorway in Mallorca was found to be four times over the limit.
A 19-year-old woman – who was in the other car – was left seriously injured after the frontal collision and the driver's underage brother was killed.
The Volkswagen Golf was hurtling down the motorway near Santa Maria when the crash occurred.
Guardia Civil officers later discovered the driver – who is in a critical but stable condition in hospital – was four times over the alcohol limit whilst driving.
Police do not believe it was a suicide attempt but instead an error due to the drivers inebriated state.
According to reports the driver's brother died in the collision because he was not wearing a seatbelt.