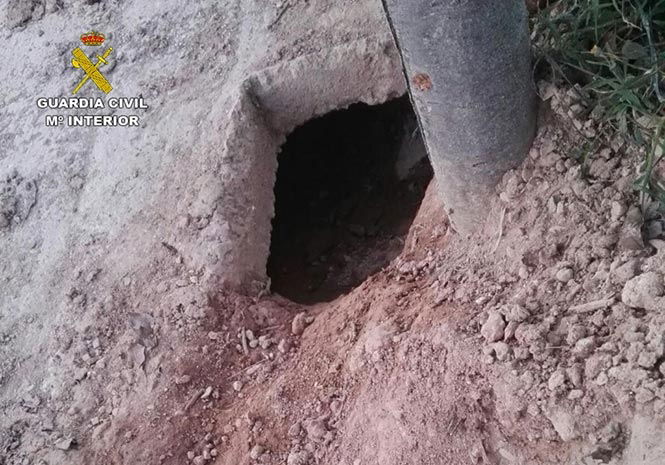 TWO puppies buried alive on a Mula farm have been rescued, but seven others could not be saved, according to reports.
Guardia Civil are now investigating three people on suspicion of animal abuse, Spanish media say. 
The nine young Labradors are believed to have been just a few days old and from the same litter.
Police are investigating the incident and have released troubling images from the grounds of the Mula country house. 
Observers who had watched the new mum care for her litter noticed that she seemed upset and nervous.
Noticing a suspicious mound and no puppies in sight, they reportedly dug up the rocks and mud to discover the horrific scene.
Mother and puppies were immediately taken to a vet.
The two surviving puppies were suffering from severe hypothermia and had mud in their respiratory tract and mouth, local press say.
Vets reportedly confirmed that the puppies showed signs of abuse before death.