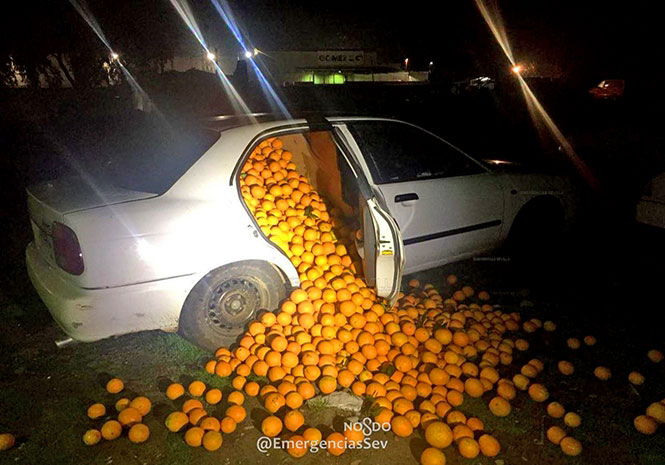 LOCAL POLICE officers in Sevilla had a fruitful day when they stopped vehicles carrying more than 4,000 kilos of oranges which the occupants claimed were for their personal consumption.
The suspicions of the 'peelers' in southern Spain were raised after three vehicles in close convoy were spotted being driven suspiciously and a chase followed down a dirt track.
Five people were found squeezed into the car and a van that were finally intercepted.
A couple was travelling with their adult son in the van and two brothers were in the van.
They claimed they had picked the oranges 'from the ground' and were for 'their own consumption'.
After a search of the area, the police later found the third vehicle that was also full of fruit.
It is alleged that the juicy haul had been stolen from a ship in Carmona that had reported the theft a few hours earlier.