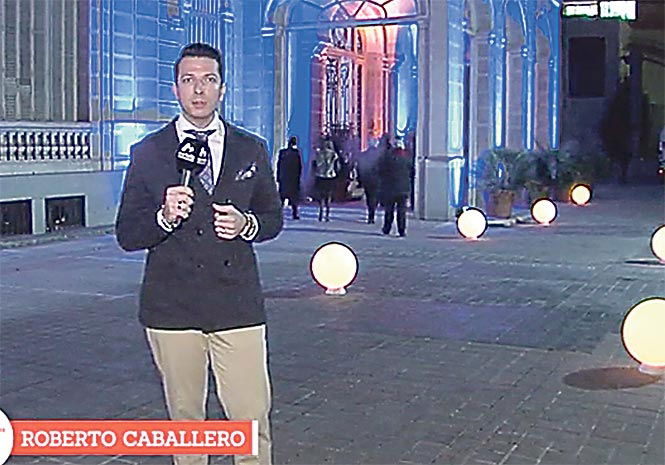 THANKS to our RTV Marbella cameras and crew we have been privy to all the excitement that went on last week at the international tourism Fair in Madrid, Fitur.
The list of activities announced on our Marbella stand is impressive and hopefully more than enough to ensure an ever increasing allure to visit our city.  
With Spain now replacing the USA as the second most visited country for 2017 after France with some 82 million tourists, the fair was the perfect opportunity to tell the world what to expect for 2018, with attractions for everyone.
Sports tourism apparently represents 25 per cent of the tourist market and Marbella is well ahead of the game.  
We start off this very week with the Davis Cup no less to be held at the Puente Romano Tennis Club, but we'll also be the home to the 33rd Half Marathon, Ironman 70.03, the second edition of the Ceuta Marbella Intercontinental Regatta, the Vuelta a España, Grand Tour of cycling and another bumper edition of Marbella 4 Days Walking to name but a few of the sporty things on the horizon!
On the more glitzy side Marbella will also be seeing more film festivals.  Cines Goya have been hosting the Marbella International Film Festival for many years in October, but a new Spanish-based Festival Cine Marbella is to also hit their screens for the second year in May, hopefully consolidating its position so that in time this event becomes the next step on the destination map for the 'jet set' after the Cannes film festival.
This year will also see the sixth year of the Russian Film Festival, another wonderful achievement by the organisers and very important to further consolidate the Marbella Brand across the globe.
The Marbella Fashion show will also be held for another year in Puerto Banus with great local, national and international designers taking to the catwalks and our Exhibition Centre will be hosting fairs of the likes of Marbella Design, specialised for architects and Inter Eco Forum on sustainability and energy efficiency.
On a more tasty note our Michelin star chefs will be joining forces to support Aldeas Infantiles, a non-profit organisation that protects children in vulnerable situations, with a new event Chefs & Kids, culminating with a gala dinner at the Los Monteros Hotel. 
A lot going on; all very attractive for the traveller, but pretty cool for those of us who live here too! 
@MarbellaNow
www.marbellanowtv.com