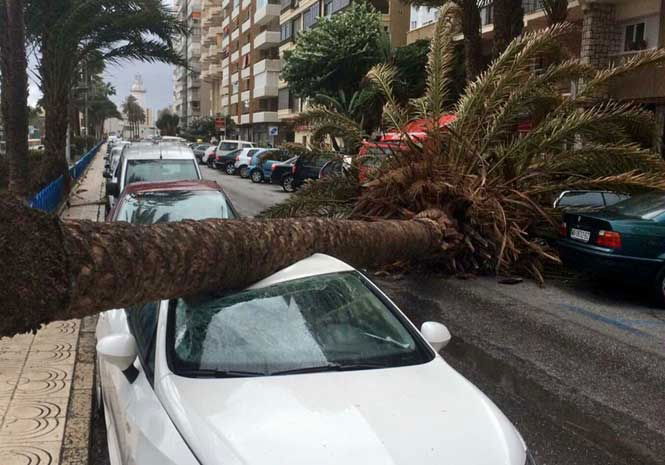 A FEMALE cyclist has been seriously injured after her bike was blown into a lamp post as storms lashed the Costa del Sol today (Sunday).
The woman, believed to be foreign and around 60-years-old, suffered a head injury and was rushed to the intensive care unit at the Carlos Haya hospital in Malaga.
A person in Fuengirola has also suffered a head injury after being struck by a flying cover of a water tank.
Orange severe weather alerts are still in place for high winds and stormy seas.
The 112 Andalucia emergency control centre has said that more than 250 incidents have been reported in Malaga province today – mainly fallen trees and flying street furniture.