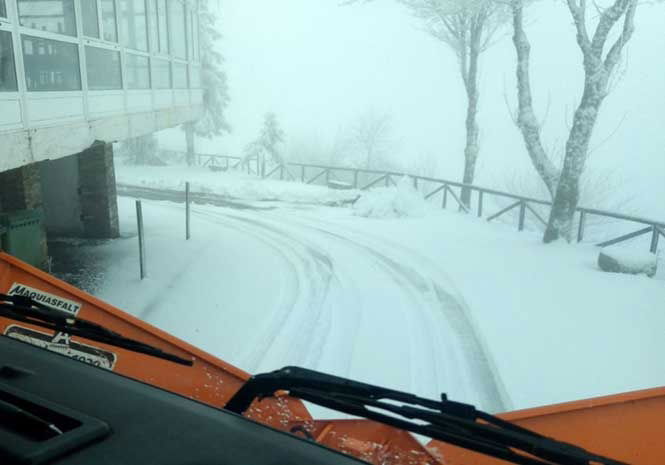 NINE roads have been blocked and snow chains are mandatory on around 50 roads as snow blankets parts of Spain today.
The majority of the roads affected are in Aragon and the Asturias and Granada in Andalucia.
The Direccion General de Trafico recommends fitting winter tyres or carrying chains if you have to drive in snow.
There are four mountain passes closed – the AS-348 in the Asturias, the AV-932 in Ávila, the LE-126 in Leon and the CA-643 in Cantabria.
Additionally, the AV-500 in Ávila, the LE-493 in Leon, the A-4025 in Granada, the NA-2011 and the NA-2012 in Navarra and the BV-4024 in Baga (Barcelona) are also closed to traffic.
The DGT has also requested "much caution" if you're travelling on the AP-66.
A yellow warning has been activated on N232 in Castellon, Morella and Puebla de Alcolea and snowfalls are expected on the roads of the Sierra de Madrid, especially on the A-1 near Somosierra.
Areas not affected by the snow are still likely to be lashed by heavy rain and strong winds or rough seas forecast in coastal areas of Spain.