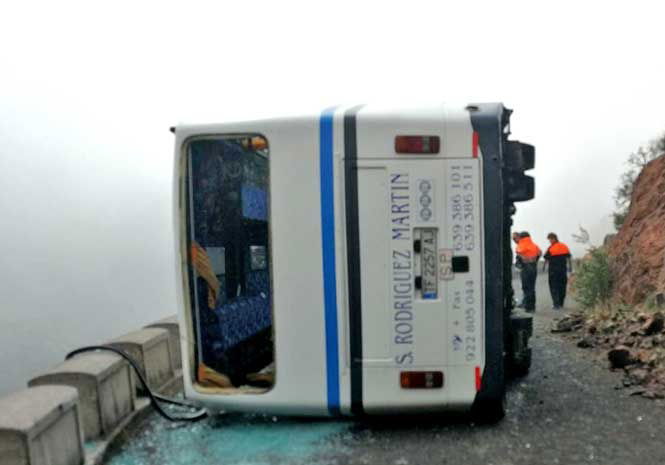 TWO people have been injured, one seriously, after a coach carrying tourists overturned on the craggy, volcanic island of La Gomera in the Canaries.
The accident happened on the CV-13 highway which runs between Paredes and Alajero.
Emergency services said the vehicle was carrying 22 tourists, two guides and the driver.
According to the Canary Islands government, the injured are an 89-year-old man with a head and upper limb injury and a 67-year-old woman with a moderate back injury.
Both have been transferred to Hospital Nuestra Señora de Guadalupe.
Firefighters from Valle Gran Rey secured the vehicle that was precariously perched inches from a steep drop into a mountain valley.
The coach was travelling to Arguayoda when it is claimed the brakes failed.
Mayor of Alajero, Manuel Ramón Plasencia, has said that the coach driver managed to manoeuvre the coach to flip over onto the narrow mountain road avoiding the sheer drop below.