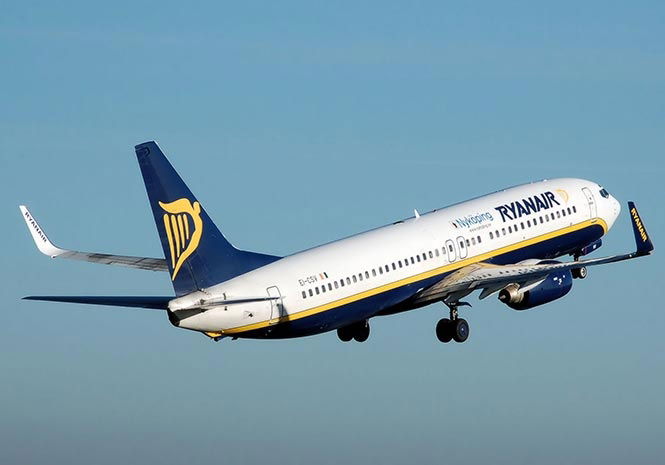 RYANAIR has said it will create a new Manchester to Almeria summer route as part of a £210,170,000 investment into its Manchester airport operation.
The airline said it planned to buy three new aircraft for its peak June to September schedule. It plans to create ten new routes including one to Almeria.
Investment in the schedule is set to add 300,000 more seats to the company's Manchester-based fleet. It is part of a plan to increase the number of flights heading to summer destinations and to do it at a lower cost to passengers, according to reports.
Kenny Jacobs, of Ryanair, is quoted in Spanish media as saying tickets for the new routes will be available online from today (Friday January 26).
"We will deliver an exciting set of  ten new Manchester summer routes, some of which are connecting with Manchester for the first time," he said.
Julian Carr, of Manchester airport, said the announcement would help to create jobs in and around the city.
"We look forward to the routes starting and the added international connectivity they offer our 27.8 million passengers," he said.
The new routes bring the total of Ryanair's Manchester summer routes to 57. The investment is expected to create almost 3,700 new jobs.
It will see the company now fly twice weekly to Agadir, Almeria, Barcelona Reus, Cagliari, Palermo and Rhodes.
A daily flight to Belfast from March, one flight a week to Ponta Delgada and three weekly flights to Porto and Venice Treviso are also included in the plans.
There will also be more flights to existing destinations Alicante, Bologna, Chania, Faro, Fuerteventura, Gran Canaria, Ibiza, Lanzarote, Lisbon, Malaga, Mallorca, Naples and Tenerife, the company said.