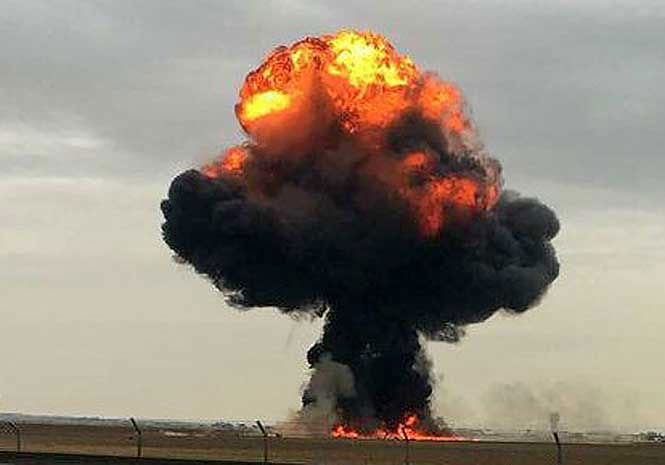 THE pilot of an F18 fighter jet that crashed during takeoff at Torrejon air base near Madrid had reported mechanical problems with his aircraft just days before – it has been claimed.
Sources at the air base said Lieutenant Fernando Perez had aborted a flight a couple of days before the fatal crash for safety reasons. They claim he been reprimanded and had been 'pressured' by superiors to fly.
The claim has been rejected by defence officials who said the earlier flight was aborted because the pilot "was indisposed".
Lieutenant Fernando Pérez Serrano died on October 17, 2017, shortly after taking off from Torrejón de Ardoz (Madrid).
An accident enquiry found the crash was caused by a loss of power in one of the engines of the aircraft.
On the morning of the fatal flight, an aircraft engineer had reported that one of the engines was functioning but 'making a strange noise'.
The pilot decided to continue with the mission accelerating and decelerating the engine while heading out to the runway.
The military base at Torrejon has one of the longest runways in Europe at 4.2km long and he F18 only needs a 1.5 km runway to take off.
However, on the fateful day, Perez used almost its entirety before crashing within the perimeter of the base.
The 26-year-old pilot was unable to eject from the aircraft.
The accident was the second military fighter jet accident in less than a week last year.
A Eurofighter that had taken part in national day fly past in Madrid crashed while preparing to land at the Los Llanos base air base (Albacete) .
RELATED: Fighter jet pilot dies in crash near Madrid