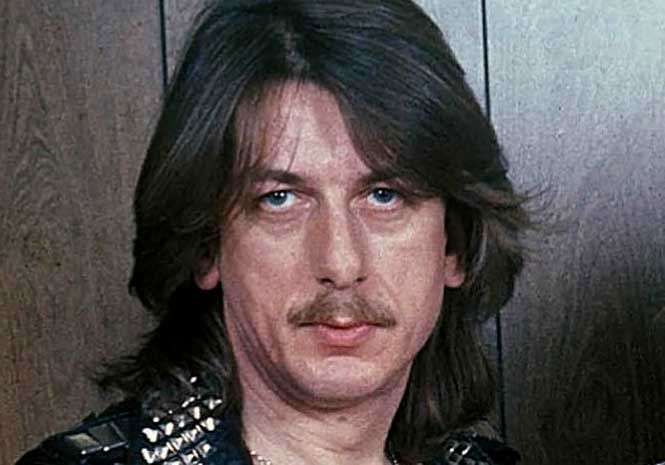 FORMER Judas Priest drummer, Dave Holland, has died in the north of Spain at the age of 69.
Spanish newspaper El Progreso reported the musician died on Tuesday, January 16 at the Hospital Universitario Lucus Augusti in Lugo, Spain.
The drummer had been living in A Fonsagrada in Galicia in the north of the country.
The cause of death is not known but it is reported that Holland has already been cremated.
Initially, his death was reported to be a hoax, when Judas Priest fans confused him with a similarly-named jazz musician.
Holland was the drummer with the British rock band from 1979 but left due to personal problems and musical differences in 1989.
Prior to that, he had played with Trapeze from 1969.
On January 18, 2018, management of Trapeze confirmed that Holland, who was "a very private person", had died "a few days ago", with no cause of death reported.
In 2004, Holland was found guilty of attempted rape and several indecent assaultsof a boy, aged 17, with learning difficulties who he was giving drum lessons too. Holland was sentenced to eight years in prison.
In late 2006, Holland, who steadfastly maintained his innocence, revealed that he was in the process of writing a tell-all autobiography.
Writing to biographer Neil Daniels from prison, Holland stated, "I was convicted of a crime that I didn't commit, and like so many others in similar situations to the one in which I find myself, an offence that never even existed in the first place…".
Judas Priest said in a statement, "It is with regret that we hear of the passing of Dave Holland.
"Despite his actions since working with the band, his time with us was amongst the most productive and successful in the band's career and Dave was an integral part of that and for that alone he will be missed."
Former Judas Priest guitarist K.K. Downing said on Facebook, "It is with deep regret that I have to accept the sudden and unexpected news that Dave Holland has passed away.
"Dave was a solid friend in life and solid musician both on the stage and in the studio."
"I will cherish the many gigs we played together and the albums that we made and I will always be grateful to the indelible contribution that Dave gave to Judas Priest.
"My sincere condolences to all of Dave's loved ones Family and friends and to all of the fans that so much appreciated Dave's musical ability and his life's work. R.I.P. Dave."