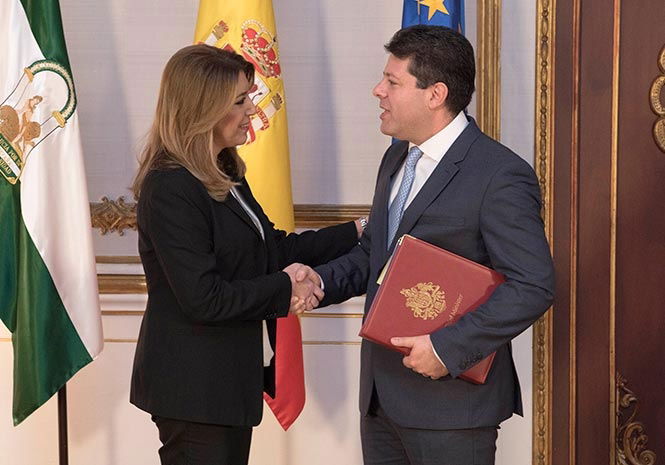 THE President of Andalucia and the Chief Minister of Gibraltar met to discuss minimising the consequences of Brexit in San Telmo yesterday.
President Susana Diaz and Chief Minister Fabian Picardo discussed cross-border workers and trade in what was described as an "absolutely cordial" meeting.
Andalucian local administration Vice President Manuel Jimenez Barrios said the region's objective was to turn the UK's exit from the EU into an opportunity when he spoke after the meeting.
The more than 13,250 cross-border workers, more than 8,150 of which are Spanish, should be able to continue crossing the border to work with difficulty, he added.
Around 24 per cent of employment in Andalucia is directly connected to Gibraltar which imports some €430 million in goods and services from Spain annually, according to regional authorities.
Fabian Picardo said the meeting was about strengthening ties between the two territories.
"The meeting was about making sure that Brexit presents more opportunities than dangers for the economy and workers. Work starts today," he said.
The meeting comes as estimates show the negative impact of Brexit could knock up to 1 per cent off the region's GDP in the most severe scenario.