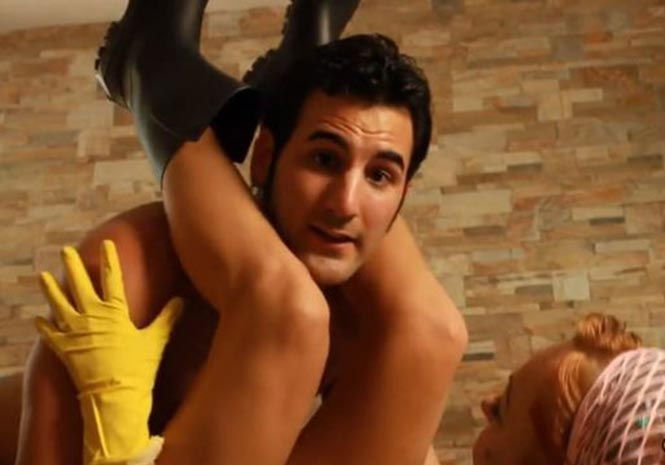 A PROMINENT politician in Spain has hit back at the website hosting an adult video which he stars in. 
Ivan Obrador admits he shot the scenes, but says he will sue the website because he did not give permission for the explicit images to be put online. 
The footage of the general secretary of the PP in Elda has been widely shared on social media.
His groin area is reportedly not displayed in the footage, which does not show explicit sex and was filmed in 2012.
But the footage leaves little to the imagination during scenes where the future politician has one woman's ankles over his head and simulates masturbation. 
It is titled 'Tomasa, the fishing fox' and first appeared in 2013. 
"I had not signed anything, neither a contract nor a consent for the use of my image rights," he told Spanish media. 
"I did not sign anything, they deceived me". 
The platform said that it would suspend the video until further notice,  but this Thursday it was reportedly still available on the Internet.
Mr Obrador claims the shoot was an "innocent" favour to a friend. 
He says he "knew a producer who usually shot ads and video clips, but he wanted to switch to fiction, so since I'm a journalist and have experience in the cameras, I lent myself to participate as an actor in the pilot of a comic series, which was going to be sexual, vulgar, obscene, but I was never told about explicit porn. 
"I was talking to the wall, I was not present during sex". 
Mr Obrador claims to have never seen the final product and did not ask for a copy of the tape . 
"It was a pilot, I never knew it was going to be distributed or published on the Internet, I did not do porn."
He blames his judgement on age, saying he "did not have the gift of prudence". 
He also believes "political adversaries" have used the footage as a smear campaign. "There's a lot of porn in Spain to find that by chance", he says. 
"The mass diffusion is because I'm in politics. If I were a citizen, I would have been foolish among friends.
" Some say that it comes from the opposition, some say it comes from my own formation, I can not talk about anyone because I do not have proof.
"He who wanted to destroy me and weaken me has achieved the opposite effect," he told Spanish media. 
He claims to have received all the support not only from his colleagues from the local and regional PP, but also from his family, his friends and his partner. 
The film is also derogatory towards women, according to Spanish media. 
But Obrador claimed he was merely acting, saying: "He is a character with a script, he has nothing to do with me."