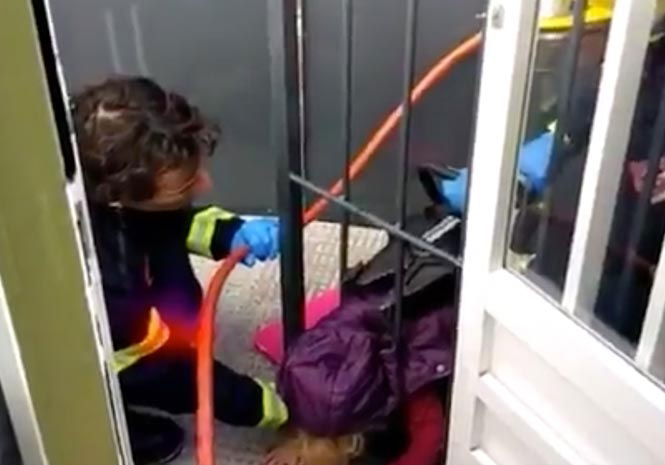 A THREE-YEAR-OLD girl who got her head stuck between railings has been rescued by firemen.
Three vehicles from the Torrevieja Fire Station were reportedly called to release the young girl, who was unhurt following the half-hour ordeal.
She was trapped after getting her head lodged between two railings at the Inmaculada public school.
Quite how the girl managed to get her head between the bars is unknown.
The firemen used a heavy duty tool to loosen the railings around the girl, placing a coat over her for further protection.
They were also conscious to keep the girl calm throughout the procedure.
The youngster's identity has not been released.