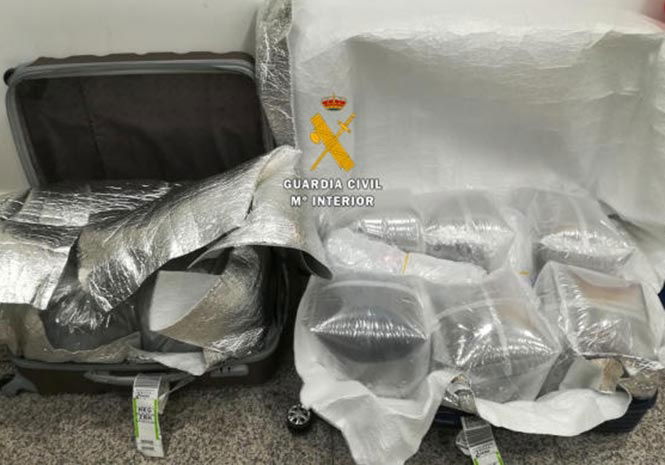 AN ILLEGAL shipment of live eels has been seized at Malaga's Costa del Sol  airport.
Guardia Civil investigators swooped on four suspicious suitcases after they had been checked in for a flight to Hong Kong via Zürich in Switzerland.
And after tracking down the Chinese owners of the luggage, officers found 22 bags containing 20 kilos of young eels, or elver, inside.
The passengers were unable to provide documentation permitting the export of the fish, a protected species in Europe after stocks declined by 90 percent in the last 40 years.
Young eels are a highly valued delicacy in the Asian market, with prices reaching €1,500 per kilo.
They have been transferred to a specialised centre in San Fernando, Cádiz, while the would-be smugglers have been charged with unlawful transport of an endangered species.