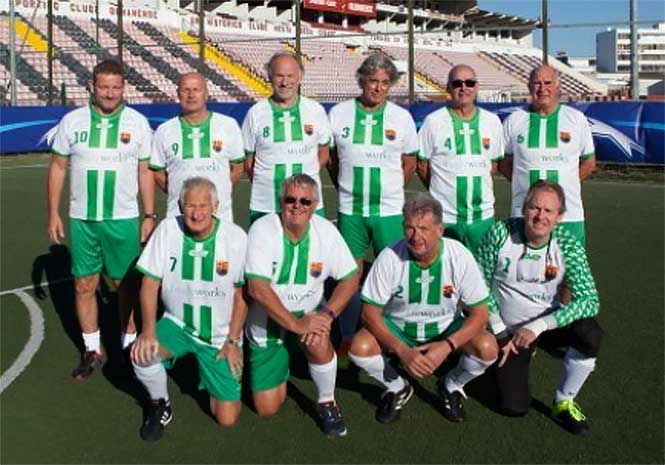 A COSTA DEL SOL walking football club has launched a €1,000 fundraising appeal for a portable defibrillator after one of their members suffered a fatal heart attack after a match.
A JustGiving page has been set up expat Adam Chandler, who founded Walking Football Spain, which currently has over 50 players who regularly play on the Costa del Sol.
Writing on his page, Adam explains, "Walking football is football for people over the age of 50 and there are over 1,000 clubs in the UK alone."
He went on, "Back in November 2017, we played in a Walking Football tournament in Portugal. One of our players, Gordon Powell, who was just 65-years-old, played a 10-minute game for us at walking pace and won the man of the match award.
"Literally two or three minutes later, as Gordon was laughing and chatting with teammates about the match, he suddenly fell backwards and died of a heart condition.
Adam added, "A first aider was present at the tournament but a defibrillator was not, and we had to wait until the paramedics arrived before defibrillation started.
"We later learnt he had ischemic heart disease and his arteries had hardened and suddenly cut off the blood supply to his heart."
Adam is therefore looking to raise enough money to buy a portable defibrillator and arrange the necessary training so that this potentially life-saving equipment is immediately available if needed in future.
"We were all shocked and stunned at his death. As a club, we all now feel that we should have a defibrillator present at all of our training sessions, matches and tournaments as time is of the essence in these situations."
• To support the appeal, please visit: www.justgiving.com/crowdfunding/walkingfootballspain