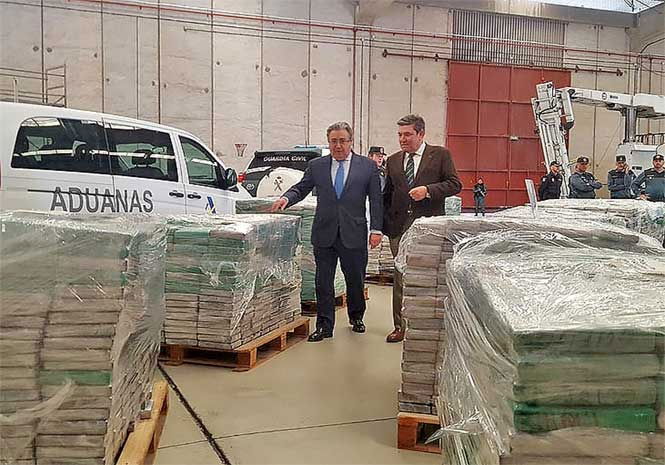 THE amount of cocaine seized in Spain more than doubled in 2017 over the previous year the country's interior ministry has said.
Authorities seized 32 tonnes of cocaine last year up from 15 tonnes in 2016.
They claim the enforcement agencies seized 40 percent of the cocaine from South America that was intercepted across all of Europe and 70 percent of the hashish from Morocco.
Spain's close ties with its former colonies in Latin America and also its proximity to Morocco have made it a key entry point for drugs bound for Europe.
The ministry said that due to the success of Spanish police in seizing drugs traffickers have been forced to open new routes to bring drugs into Europe through Belgium and the Netherlands
Spain made a huge cocaine bust in November when 5.8 tonnes of the drug were discovered on a container ship in the port of Algeciras. The ship was supposedly carrying bananas. The cocaine from that one haul had a street value of around €210 million.
RELATED:  No white Christmas for drug dealers in Southern Spain as €200 million stash seized