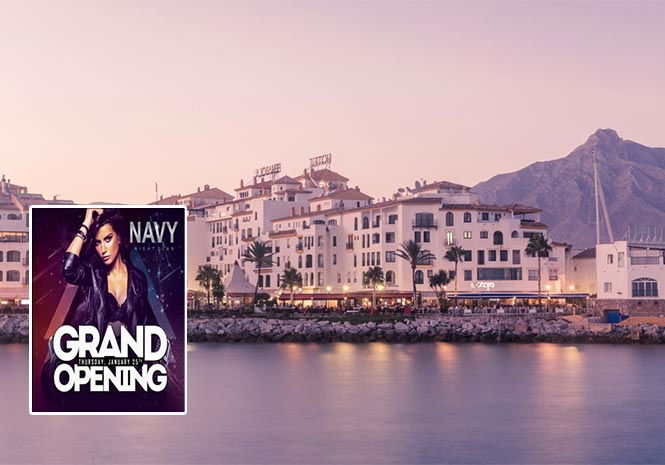 WELL established on the second line of Puerto Banus, Navy has existed since the 1980s, entertaining visitors and regulars in the port every night.
Progression in Puerto Banus has inspired the owners to completely renovate and update Navy into a new and exciting nightclub.
Interior designer, Javier San Luis has created the exquisite new look for Navy nightclub. Influenced by the some of the best clubs in Madrid, there are gorgeous button back couches, movie-star lighting and a superb new sound system.
There is a VIP area, ideal for groups of friends celebrating stag parties, hen parties, golfing groups and more.
Designer cocktails such as Wild Thing with tequila and green cardamom, Oh La La with vodka, Cointreau and wild strawberries, and Disco Bunny with vodka, peach liqueur, mango, pineapple and orange juice will be available from the bar.
DJ Mario Zarate is headlining nightly with special guest DJs and live musicians including Annya Violinista backed by saxophone and percussion. The new Navy Bar Nightclub will be 'the' newest place to be and to be seen in Puerto Banus.
Open from 10pm nightly, until 3am except Fridays and Saturdays when it stays open until 4am.