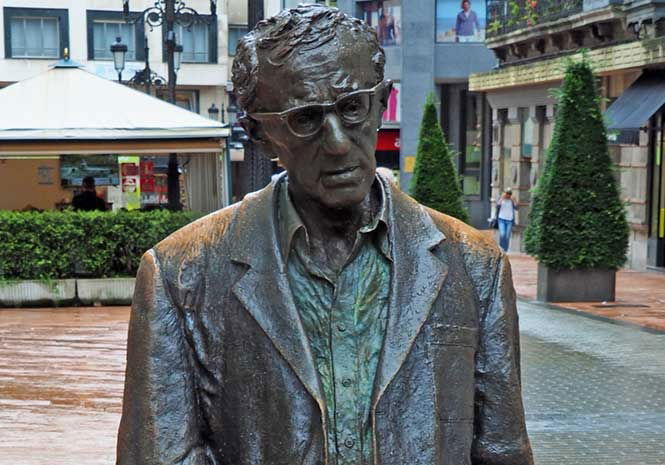 A WOMEN'S group in Spain is demanding the removal of a statue of comedian, actor, writer and film director Woody Allen.
The Asturias Feminist group has said the life-sized sculpture must go because it serves "to honour an abuser and pervert."
Allen's adopted daughter, Dylan Farrow, has recently renewed allegations that Allen 'touched her inappropriately' when she was just seven-years-old.
Dylan was adopted by Allen and then-wife, actress Mia Farrow.
Allen denies the allegations and claims his ex-wife Mia coached their daughter into levelling the accusations during a messy divorce.
 The bronze statue of Allen, designed by Vicente Menéndez Santarúa, has stood in the city of Oviedo since 2003.
He once praised the capital city of the Asturias in northern Spain as "delicious, exotic, beautiful, clean, lovely and tranquil."
Some scenes in the 2008 romantic comedy-drama film "Vicky Cristina Barcelona", written and directed by Allen were shot in Oviedo.