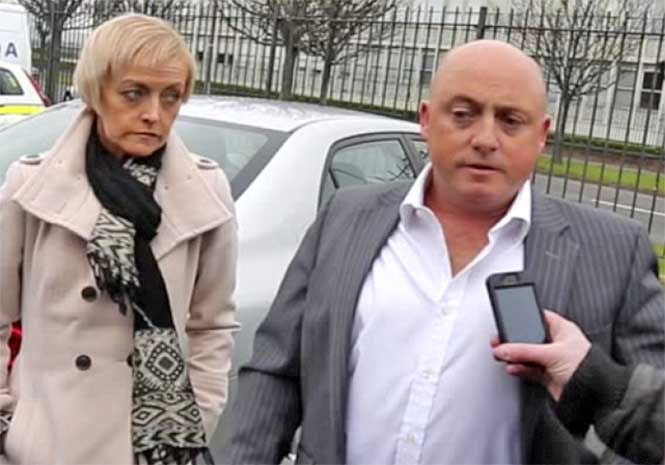 DAVE MAHON, convicted killer of his stepson Dean Fitzpatrick and stepfather of Amy Fitzpatrick, who went missing ten years ago on the Costa del Sol, has been diagnosed with cancer of the throat and neck according to reports in the Irish media.
His wife Audrey told The Irish Daily Star the moment he told her the news, "He just said 'it's cancer', that's all he said to me and like that I just stopped in the middle of the street and started crying."
"He just said 'stop crying, it's going to be ok'. All I said was what the hell else can happen to us?"
Mahon is serving a seven-year prison sentence after he stabbed Amy's brother Dean to death in Dublin in 2013. The trial jury dismissed Mahon's claims that Dean deliberately took his own life by running onto a knife Mahon was holding.
Amy Fitzpatrick hasn't been seen since she went missing from Riviera del Sol, near Mijas Costa on the Costa del Sol ten years ago
She had been babysitting with her friend Ashley Rose on New Year's Eve 2007. Amy left Ashley at 10pm for the ten-minute walk home but didn't arrive.
But she never arrived home and has not been heard from or seen since that night.
Amy was officially declared missing on 3 January 2008.
Searches did not find any trace of Amy, nor has she been seen again since that fateful night.
Ashley says that Amy had her mobile phone with her when she left, yet this was found at the apartment where she lived during police searches.
Amy – who was then aged just 15 – had moved to Spain with her mum Audrey following the break-up of her parents' marriage.
She lived with her mother and mother's partner at the time Dave Mahon.
Amy's dad Christopher recently issued an appeal on the anniversary of Amy's disappearance.
He said, "I am still devastated over the loss of my two children, Amy and Dean."
"I would like to ask people, who were there 10 years ago when Amy went missing and may have information they can now share, to contact the police.
"People went back to the UK and different parts of the world afterwards, and they should come forward.
"We just want to find Amy. We know where Dean is, but to bring Amy home would be great."