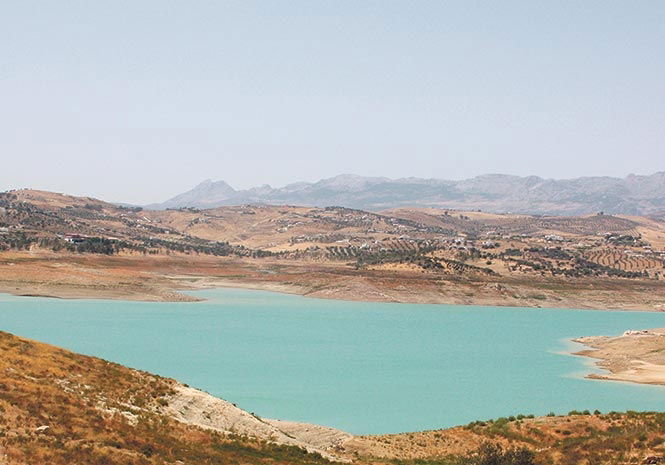 A WATER company is sending drinking water to preserve La Viñuela's dwindling supplies.
Emasa plans to continue transferring 100 litres per second from the western Costa del Sol to Axarquia – specifically Rincon de la Victoria – through the pipelines normally connected to the reservoir for as long as needed.  
If maintained at this rate, the move will save the La Viñuela reservoir an extra three billion litres a year.
Despite commitments on the part of the Junta de Andalucia to introduce measures improving water supply, La Viñuela is at its lowest level since 2008, at around only 23.7 per cent capacity.
Benjamin Fauli, president of the Asaja farming group, told one publication his group was prepared to consider industrial action if no improvements were made, "since we have been warning about this for several years and practically nothing has been done to avoid it."
Jose Fiscal said if more rain does not fall it is "probable" a drought will be declared. 
While the Junta met several times last year already to discuss the water shortage, very few of the proposals put forward by irrigators have yet been put into effect.
Since the beginning of last year, irrigators have been banned from watering their crops one day per week in a bid to reduce water use by 10 per cent. In July the Junta admitted the plan was not doing enough to prevent water shortages.