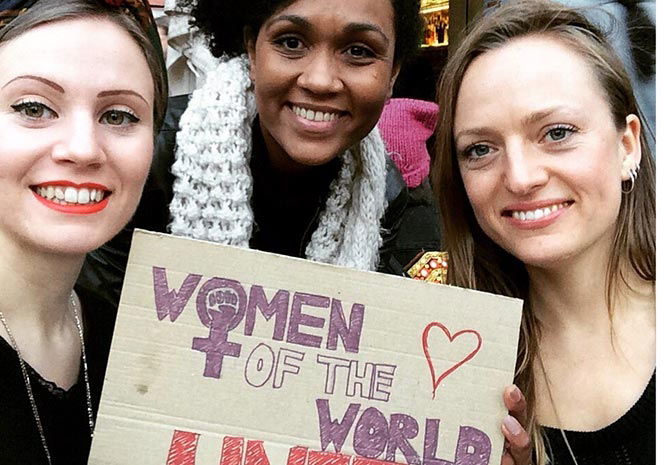 THOUSANDS of Spanish protesters took to the streets yesterday to mark the anniversary of last year's Women's March.
Worldwide, countless people demonstrated in over 30 countries – and 300 US cities – a year after an event which saw millions show their opposition to President Donald Trump on the day after he was sworn in.
Much of the march's focus was on women's rights, while Trump was the subject of ridicule.
Many suggested that "time's up" for the US President, while others referenced the sexual harassment scandal, #MeToo movement and the need for more women in public roles.
In Madrid and Barcelona, thousands marched through the streets.
One social media user wrote: "Everybody is welcome… but today is about women of the world."
There were similar demonstrations in numerous European capitals, including London, Berlin and Paris.
Last year, demonstrations were reported on every continent.
Figures are difficult to clarify, but it is thought that significantly more than 120,000 people came onto the streets in the USA.
Trump tweeted, seemingly ironically: "a perfect day for all Women to March. Get out there now to celebrate the historic milestones and unprecedented economic success and wealth creation that has taken place over the last 12 months. Lowest female unemployment in 18 years!"
Government has officially 'shut down' in the USA, for the fist time in five years, after the two main parties – Democrats and Republicans – failed to agree funding deals for agencies. It is hoped that an agreement will be reached shortly.
In London, there were speeches from various women's rights advocates, including the great-granddaughter of Emmeline Pankhurst, a suffragette leader widely credited with helping women win the vote.