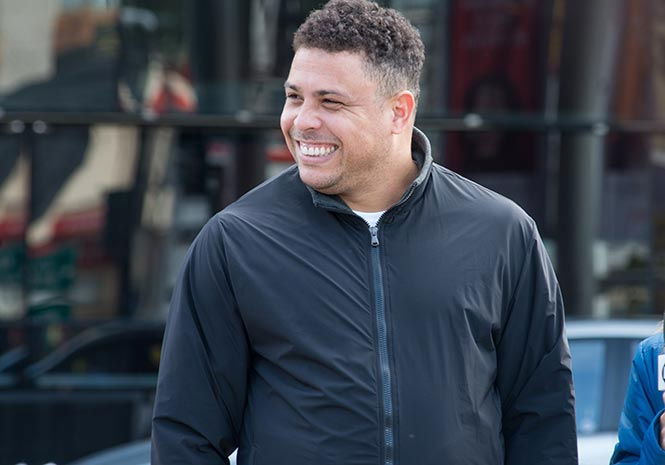 FORMER Brazil striker Ronaldo has announced that he thinking about buying  a lower league football club in either Spain or England.
The ex-striker, who is widely regarded as one of the greatest footballers to ever grace the game, hung up his boots in 2011 after a career stretching 18 years.
The 41-year-old's name has been regularly talked about as the future Brazilian Football Federation's President.
But, for the time being, the two-time World Cup winner has ruled himself out of the running for the presidency, but has revealed that he would be interested in owning a club in either the Spanish or English second division.
"It would be a great honour, but before that I want to experience running a big club," he told Folha de S.Paulo
"I'm thinking about buying a club in the second division in Spain or England.
"I want to do something innovative. I think I'm prepared for the challenge."
Former Real Madrid, Barcelona, AC Milan and Inter Milan striker Ronaldo scored 300 goals across his career and won many of the top trophies all over the world.