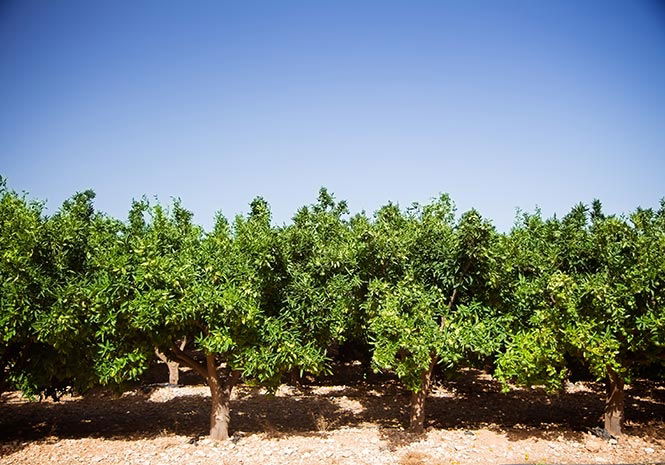 VEGETABLE production in Alicante dropped by 25% last year because of drought, Spanish media says.
Production reportedly fell by some 30,485 tonnes in 2017 compared to 2016.
A report by the Association of Young Farmers of Alicante blames "the ravages of the severe drought" for the fall.
"The situation will be much more serious in 2018", the group warn.
Alicante produced around 335,000 tonnes of vegetables in total last year.
A lack of water has decreased the area's available farmland.
However, the production of grapes dropped 20% in 2017, as a result of heavy rain in September.
A summary in the report says: "the balance of the 2017 agricultural year in the province of Alicante has been marked by the pressing drought, in which we are immersed for four years and that has worsened severely since May closed the Tajo-Segura transfer", according to translated Spanish media accounts.
Another factor was the emergence of a bacterium – named Xylella Fastidiosa – which reportedly hit vegetable production.
"The only positive note of 2017 is the economic value of the plantations, thanks to the fact that citrus fruits and vegetables reached reasonable prices in the field for the producer," he said.
According to the organisation's estimates, the economic value of agricultural production increased, from €684.5 million in 2016 to €711 million in 2017, despite the problems.
"The great work done by the agricultural entrepreneur has caused that, despite having planted 1% less, agricultural production has increased (+2.5%)," the group commented.
Significant issues also hit fruit trees, with 1,449 hectares being lost, leaving 31,391 hectares remaining, according to the association.
Cereals also lost 439 hectares, but there were significant increases in olive cultivation – 480 hectares – and vineyards  – up 593 hectares. 
Experts have been warning for some time to expect severe drought in the region and major consequences for food production.