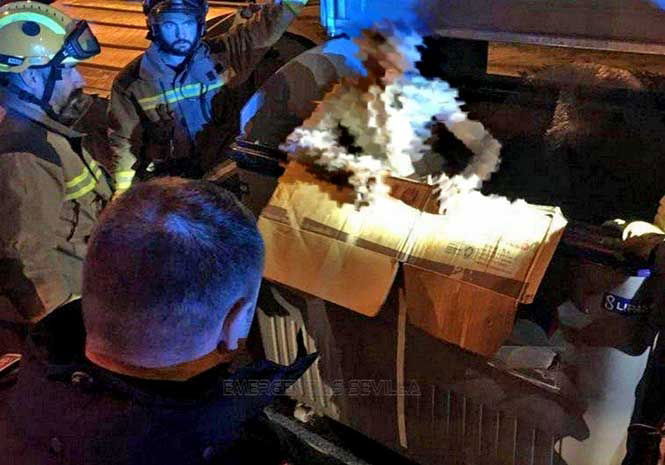 A MAN escaped from being crushed to death after he was rescued from a rubbish container before it was emptied into a bin lorry in Spain.
Members of the municipal cleaning company and the fire service in Sevilla freed him from the rubbish bin before it was emptied into the collection vehicle.
It is believed the man had been sleeping rough in a cardboard box.
After his close shave, he was transferred to the municipal shelter for the night.