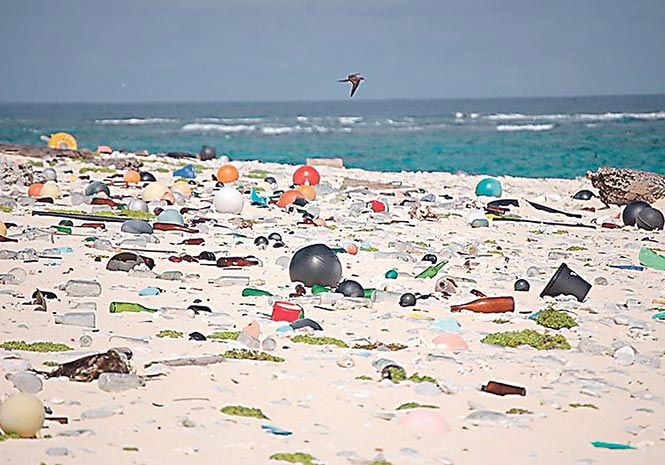 SWEEPING green reforms will be discussed this week, as attempts to be more environmentally friendly turn up a notch in the Balearic Islands, according to reports. 
Plastic waste and non-recyclable materials will be phased out entirely under the regional government's draft proposals, while food and drink outlets will be forced to serve tap water. 
If implemented, the new legislation would see countless plastic items banned completely over the coming years. 
With plastic bottles seen as particularly harmful, single-use bottles will be banned imminently. Even vending machine owners will be obliged to install a source of free drinking water nearby – or sell reusable bottles. 
The law, called the Waste and Soils Polluting Bill, aims to increase recycling rates by up to 50 per cent in two years and cut waste by up to 10 per cent. 
Single-use plastic objects – including plates, trays, straws, cutlery and coffee cups – will be heavily restricted, before the majority become prohibited entirely by January 2020, if the plans are implemented.
Selling standard plastic bags would be banned by January 1, 2019. Outlets would instead be encouraged to provide reusable bags instead. 
Mallorca has a serious problem with plastic waste, which blights beaches, waterways and the environment. 
Worldwide, plastic in the ocean is leading to the deaths of sea creatures who ingest tiny particles of the material.
Scientists believe that plastic is now so widespread in the oceans that it will remain in the food chain for decades and could affect human health. 
Plastics also often trap animals and impact tourist hotspots. 
In October, Spain became the 32nd country to sign up to the UN Clean Seas campaign, which aims to 'turn the tide on plastic.' 
Plastic use globally continues to grow dramatically, with some eight million tonnes being discarded into the oceans each year, according to the UN. 
On Tuesday, the European Union announced plans to make every piece of packaging reusable by 2030. 
From 2020, the proposed laws would prohibit the use and distribution of certain types of lighters, razor blades, cartridges and printer and photocopying toner. 
The broad-sweeping legislation reportedly ranges from cotton buds and lollipop sticks to building demolition.
Companies caught flouting the new regulations will be heavily punished by fines of up to €1.75 million – for very serious infringements – according to reports. 
Serious offences would incur charges of up to €300,000 and slight infringements would result in fines of between €300 and €9,000.
Companies that produce waste will also be obliged to send the government a study of how they are minimising their waste every four years. 
The first draft of legislation will be published in the coming days.