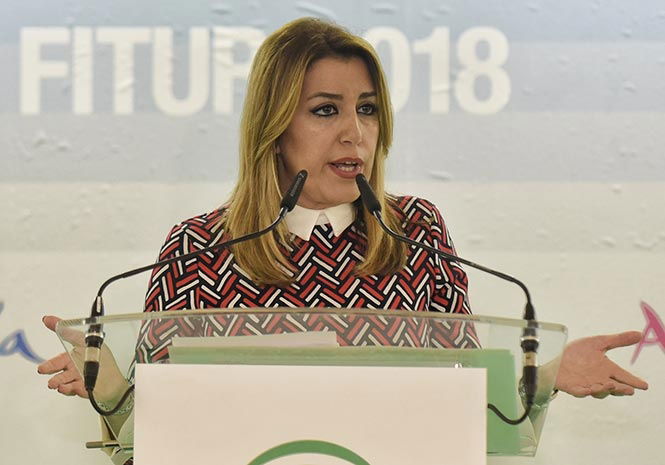 ANDALUCIA is expected to be visited by 30 million tourists in 2018, according to the leader of the province's authorities.
Susana Diaz, president of the Junta de Andalucia, said the number of tourists could increase by 4.5 per cent. This would break records for visitor numbers in the province.
The president said the province expected an increase in visitor numbers despite a growth slowing in the British market in the wake of Brexit.
Speaking at a press conference held at the International Tourism Fair (FITUR) in Madrid, she said the province was ready to cope with the increase in visitors.
She added Spain's brand could be damaged as a result of the continued push for secession in Catalonia.
Twenty nine and a half million tourists visited the province in 2017, she said. She added Andalucia had outstripped much of the rest of the country in the growth in tourist numbers.
The president said Andalucia had no plans to implement a tourist tax.
"I have to think of everyone, not just those who are doing very well. A tourist tax is not going to help everyone and we are not going to implement it," she said.
"Tourism is not a problem in Andalucia. It is an opportunity, a source of wealth, employment and well-being," she added.