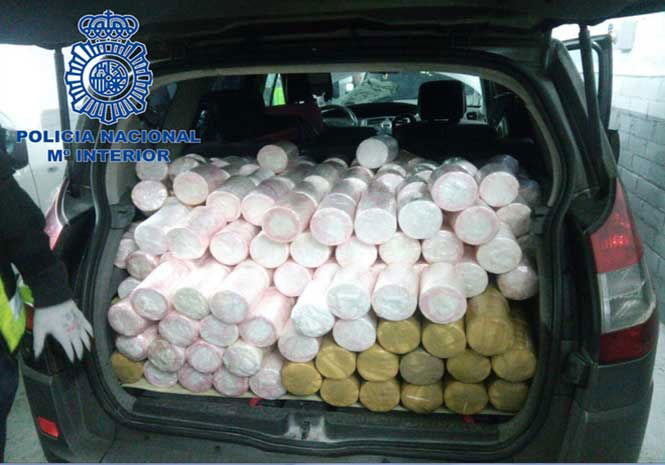 SPAIN'S National Police force, in collaboration with Portugese authorities, has dismantled a drug trafficking network that hid shipments of cocaine stuffed into pineapples.
Nine people have been arrested including two Colombian brothers who were the alleged ring leaders.
Arrests were made in Madrid and in Tarrasa (Barcelona). Two drug laboratories were also dismantled.
Documentation relating to a fruit import company that was used as a cover was also seized.
It is claimed that the fruit shipments arrived in the port of Lisbon by sea from Panama before being moved in vehicles with hidden compartments to Spain.
In total, investigators found 355 kilos of cocaine hidden inside pineapples that had previously been emptied and filled with cocaine packed in one kilo cylinders coated with a yellowish wax.