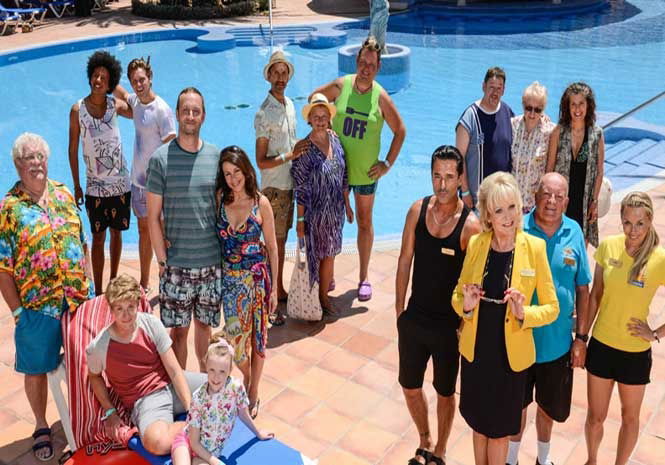 TELEVISION  sitcom Benidorm, set on Spain's Costa Blanca will be returning to viewers' screens soon and ITV has also confirmed that a behind-the-scenes documentary will air before the start of series ten.
Benidorm: 10 Years On Holiday, will feature some never-seen-before footage and bloopers.
The show's creator and writer Derren Litten will guide viewers around the Costa Blanca holiday hotspot and reveal how the show was created and visit some of the show's real-life filming locations.
Cast, past and present, will talk about their roles on the show alongside show bloopers and exclusive behind the scenes footage of the upcoming series being filmed.
The comedy sitcom has won numerous TV awards over the years including two National TV Awards.
It will return to our screens in February.
Long-term show regulars Joyce Temple Savage (Sherrie Hewson), Mateo (Jake Canuso), Liam (Adam Gillen), Kenneth (Tony Maudsley), Sam (Shelley Longworth), Joey (Nathan Bryon) and Jacqueline (Janine Duvitski) all return.
Comedy duo Hale & Pace are joining the show as undercover detectives and Shane Richie will reprise his role as entertainer Sammy Valentino in four episodes.
John Challis also returns as Monty Staines.
Guest stars in series ten include The Chuckle Brothers, Nigel Havers, Mark Heap, Bobby Ball, Claire Sweeney, Layton Williams, Carol Decker, Tony Hadley and Holly Johnson.
ITV teases, "The 10th series starts with the wedding of Joyce Temple Savage (Sherrie Hewson) and Monty Staines (John Challis) but do they actually get to say 'I do'?!"