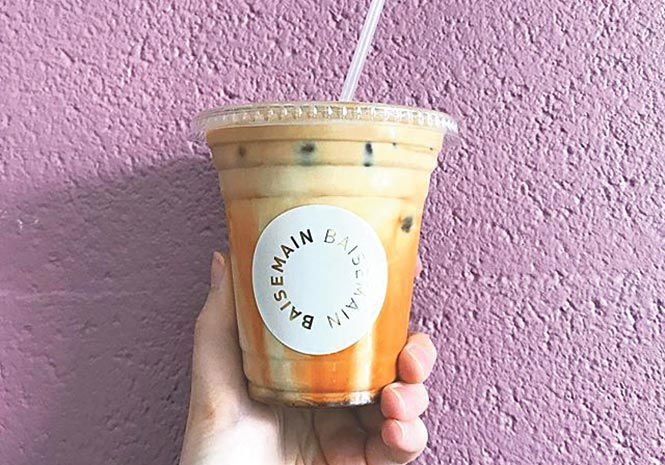 HEARD about the latest coffee trends for 2018? Lattes souped-up with everything from chia seeds to coconut oil, and 'bulletproof' coffee that replaces milk with butter and coconut oil, then blitzes the whole thing into a froth. This allegedly suppresses your hunger and makes you energetic.  Phew!
But have you tried a camelccino? If not, dairy doubters, you're in luck because Asda's reportedly stocking camel's milk in selected stores. Though hard to come by in the West, camelccinos, topped with a swirl of date syrup instead of the usual chocolate sprinkling, are a fixture of cafe culture in the UAE, along with camelattes, camel milkshakes…
And not to be confused with iced coffee (in which espresso-based coffees are served over ice, usually with milk and syrup), we'll also have cold brew coffee which is simply… coffee brewed cold. Which sounds as sensible as a pint of hot real ale. I'll give it less than a year before it goes the way of so many other hipster fads (eg. This coffee tastes like mud!  Well, sir, it was only ground this morning.).
Your typical hipster? Someone who drinks his coffee with mountain dew from Tibet, the beans having been crushed between the thighs of a virgin on a certain slope in Guatemala, found by chance trekking through the country, to reawaken his chakras and reconnect with nature. And using a machine-like device purchased from an old lady in rural India that enables the perfect temperature to be reached in optimum time for the best coffee ever. 
Speaking of coffee machines, I judge these not on the quality of coffee, but on the noise they make. And when I encountered one in a hotel recently I was frankly disappointed. It's not proper coffee unless it sounds like Jason Bourne throttling an asset with a tea towel… 
Finally, best avoid the coffee enemas promoted on Gwyneth Paltrow's website Goop – not just unnecessary but potentially dangerous. Keep the coffee out of your, err, rear and in your cup. It's only meant to access your colon from the top!
Nora Johnson's psychological crime thrillers – The Girl in the Red Dress, No Way Back, Landscape of Lies, Retribution, Soul Stealer, The De Clerambault Code(www.nora-johnson. net) available from Amazon in paperback/eBook (€0.99; £0.99) and iBookstore.  All profits to Costa del Sol Cudeca cancer charity.