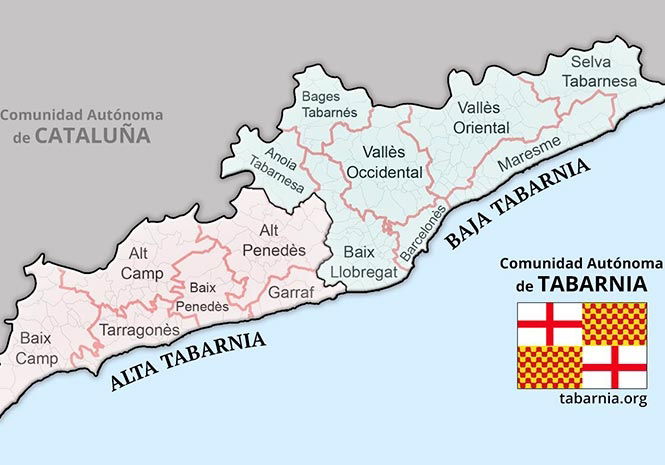 THE ´region´ of Tabarnia in Cataluña has appointed its first president, in a tongue-in-cheek response to the ongoing push for Catalan independence.
Albert Boadella, an actor and theatre producer, was sworn in via video link as President over the fictitious region which covers the Cataluynian coast from Tarragona to north of Barcelona.
The 74-year-old appeared via video link due to his current ´exile´ in Madrid, in a parody of ousted Catalan President Carles Puigdemont who remains in Belgium following last year´s referendum.
The group´s satirical independence efforts became known after the cause went viral on social media over Christmas. Thousands have signed a petition supporting the group´s efforts.
Many of the arguments presented by the group satirise those made by the Catalan independence movement.
Their slogan- "Barcelona is not Catalunya" is a reference to the pro-Catalan independence "Catalunya is not Spain".
They argue Barcelona contributes more to the Catalunyian economy than it gets back, much like pro-Catalan independence groups who make a similar argument in relation to the region and Spain.
The parody group comes as Carles Puigdemont remains in Belgium with treason charges preventing him from returning to Spain.