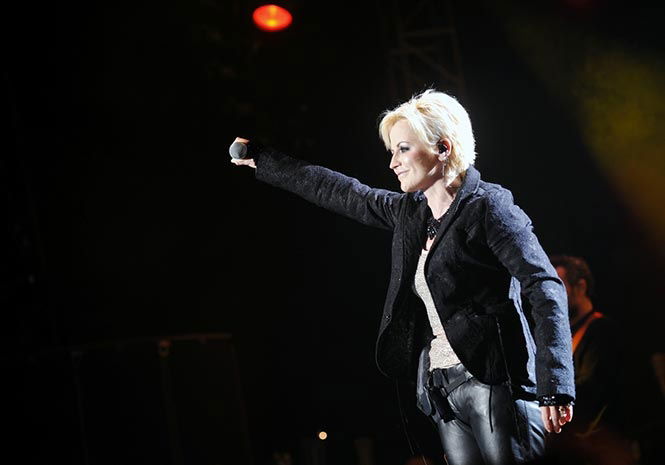 THE lead singer of the multi-platinum band the Cranberries Dolores O'Riordan has died aged 46.
The band exploded onto the US scene with the release of their second album No Need to Argue in 1994 which went triple platinum in just one year. The album featured the hits Zombie and Ode to My Family.
Her publicist confirmed the news in a statement, but no details on the cause of death have been announced.
Her passing was described as "sudden" and added "family members are devasted to hear the breaking news and have requested privacy at this very difficult time."
A Metropolitan Police spokesperson said the police were called to a hotel in Park Lane, London at 9.05 am on Monday, where "a woman in her mid-40s" was pronounced dead at the scene.
Police are reportedly not treating her death as suspicious and a report was being compiled for the coroner.
O'Riordan had been in London for a recording session covering one of the Cranberries most influential songs Zombie with hard rock band Bad Wolves according to reports.
She had been battling depression throughout her career and was diagnosed with bipolar disorder in 2015 but just before Christmas the singer had posted on Facebook saying she was "feeling good" and had done her "first bit of gigging in months" after cancelling tours due to health reasons.